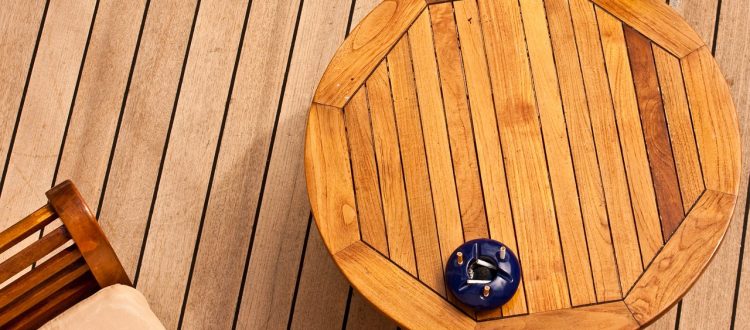 Decks are a great place to relax and entertain—they really are like outdoor rooms. But, because decks are exposed to the elements, as well as a lot of foot traffic, they require maintenance to keep them protected. Properly staining your deck can help maintain its beauty through years of barbecues. Apply stain when air and wood surface temperatures are between 50°—90°F. Avoid applying in direct sunlight. Don't apply stain if rain is in the forecast over the next 12—24 hours. Test a small area first and let it dry to make sure you're pleased with the result.
Key Takeaways:
An unstained deck will weather to a uniform grey color that is quiet acceptable to many deck owners.
Others feel that the natural grey is too drab or just plain old looking. While it is not necessary to stain your deck it is one of the best ways to keep your deck looking new over time.
Stains can and will add some protection to your deck but aesthetics is the primary reason to stain a deck.
"An unstained deck will weather to a uniform grey color that is quiet acceptable to many deck owners."
Read full article here